We salesfolks get a pretty good idea what trends are evolving from our meetings with business and technology leaders every day. Today, most people I meet are evaluating VoIP or cloud phone service. Cloud phone service certainly offers many benefits, and can be good way to lower costs, and increase flexibility, but it does not come without pitfalls. The following checklist can help guide your evaluation:
1) Is there a real cost savings? On paper, the switch to VoIP phone sevice may look attractive. The actual cost may be vastly understated. Make sure the money evaluation includes the all the components such as:
IT - You may need to upgrade your data infastructure to support voice traffic. Do you have the appropriate switches and routers? Most IP Phones require power over Ethernet (PoE). How much will it cost to add PoE to your network?
Cabling - Are there data cables where they are needed? Is the IT closet any where near the phone equipment closet?
Bandwidth - Many VoIP providers assume your bandwidth is adequate for the increased traffic. Some providers require that you have a dedicated internet service for their service. What is the cost of adding bandwidth? If the carrier does not test your internet service before recommending VoIP, you should be concerned.
Paging - Most installed business phone systems support paging thru the phones. Many Cloud Phone Systems do not. Will you have to install an overhead paging system if you install a cloud phone system.
Faxing - Most VoIP carriers don't have a good way to handle fax traffic. Make sure the cost of a dedicated fax line is considered if the carrier can't handle fax.
2) What is your tolerance for downtime and dropped calls? Unlike dedicated services like analog phone lines or digital T1's, VoIP that has been delivered over your internet circuit is subject to all the variances of internet services. Events such as denial of service attacks, viruses, or regional disturbances can take your service down. Most internet service is delivered by "best effort" level of service without specific service level agreements. If the outage is regional, you will be returned to service when they can get to you. You should consider the risk of potentially less reliable services vs. the savings.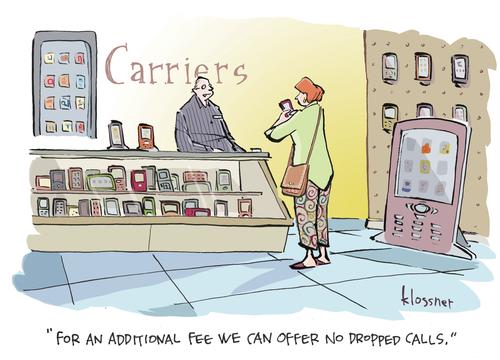 3) Am I under a contract? Most carriers have you sign a contract for the sevices you use. Most also have fairly steep termination liabilities. Does the cost savings outweigh the termination liability?
4) Is the cutover disruption worth the saving? It often seems that nothing in telecom is ever smooth or easy. Although number portability is the law of the land, there are still many circumstances where keeping your numbers is difficult if not impossible. I have witnessed cutovers that take 5 minutes, and some that take 5 days. Once initiated, it's almost impossible to turn back. You should have a plan for the conversion, and a stand by plan of it goes poorly. Will the saving and increased flexibility outweigh the hassle of converting systems?
Cloud Phone Service is here to stay and can be a valuable busienss tool and great way to lower costs. However, the decision to adopt VoIP should include doing the same due dilligence that any other critical business decision requires. If you'd like to chat about VoIP or have any questions, please:
Cable Requirements for a Cloud Phone System