Granite Cloud Phone Systems
Granite Cloud Phone System
Our Granite Cloud Phone System lets you put your phone system in the cloud where the professionals at Granite can take care of it.
The Granite Cloud Phone system provides a reliable, flexible, easy to use communications system without the capital expense of a premise based PBX. With Granite Cloud there are never maintenance, repair, or any charges related to programming changes.
Concentrate your efforts growing your business rather than managing your business communications systems. Granite Cloud is supported by a telecommunicaitons company with over twenty years of experience.
Is Granite Cloud Phone System the best option for your business? Give us a call and we'll evaluate your buiness to see if this approach would help your business.
Real time, multi device, multi platform collaboration
Connect all your devices, seamlessly with Granite Cloud.
Choose from a selection of modern, easy to use, productivity enhancing IP phones and Applications.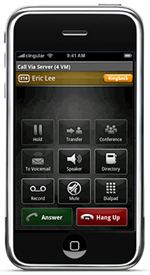 to speak with one of our consultants.